FARM & FOREST EXPERIENCE 
Would you like to learn about the everyday life of a modern family farm and stay overnight on a farm on your holiday trip?
Ylhäinen farm's farm visit is designed for everyone who want to see and experience the life of a modern farm. We want to encourage everyone to get to know Finnish nature and food production safely and sustainably. We always design the agenda for groups according to their own interests.
How does it work?:
We offer a cozy setting of Bed and Breakfast or you can choose Farm & Forest activity package with bed, breakfast, lunch, dinner and 1 activity / day included.
What's included in Farm & Forest Activity package: 
Accommodation in the 100- year-old main building in casual and homely furnished rooms of 2-4 people, shared showers, toilets and sauna. Home-made meals served in the main building's kitchen. 1 organized activity / day.
Sauna is a traditional way of relaxing and bathing all year round.
Activities
Examples of Farm & Forest Activities:
Nature walk to beautiful Vartsalo forest and learning about the region's history
Learning to make a campfire, sausage grilling
Berry and mushroom picking and cooking of the found ingredients (seasonal).
Getting to know farm's crop, like wheat, sugarbeet, caraway and farm practices
Getting to know different agricultural work machines (tractor, harvester) and their purpose of use
Feeding and brushing farm's horses, possibility for a short ride
Learning about the daily farm life with locals
Staff
Location
Ylhäinen farm is located in Paimio, Southwest Finland with great connections to Turku and Helsinki.
Due to the farm's great location it is easy to do day trips to locations such as Naantali Moomin World, Spa Hotel Caribia in Turku, the beautiful archipelago of Turku (these only 30 minutes away). Also the spectacular Paimio Sanatorium designed by Alvar Aalto is found down town Paimio.
Distances
Paimio (center) 6 min (6 km)
Turku 25 min (28 km)
Turku Airport 20 min (28 km)
Helsinki 1 h 30 min (145 km)
Helsinki-Vantaa Airport 1 h 30 min (145 km)
Please ask more for transportation services.
Availability 
We are open on request. Group size for accommodation 10 people. 1 day visit max. 30 people.
Wifi available in the main building.
Guiding available in English, Finnish, Swedish and Spanish.
Please ask an offer for your group's visit. We are happy to help!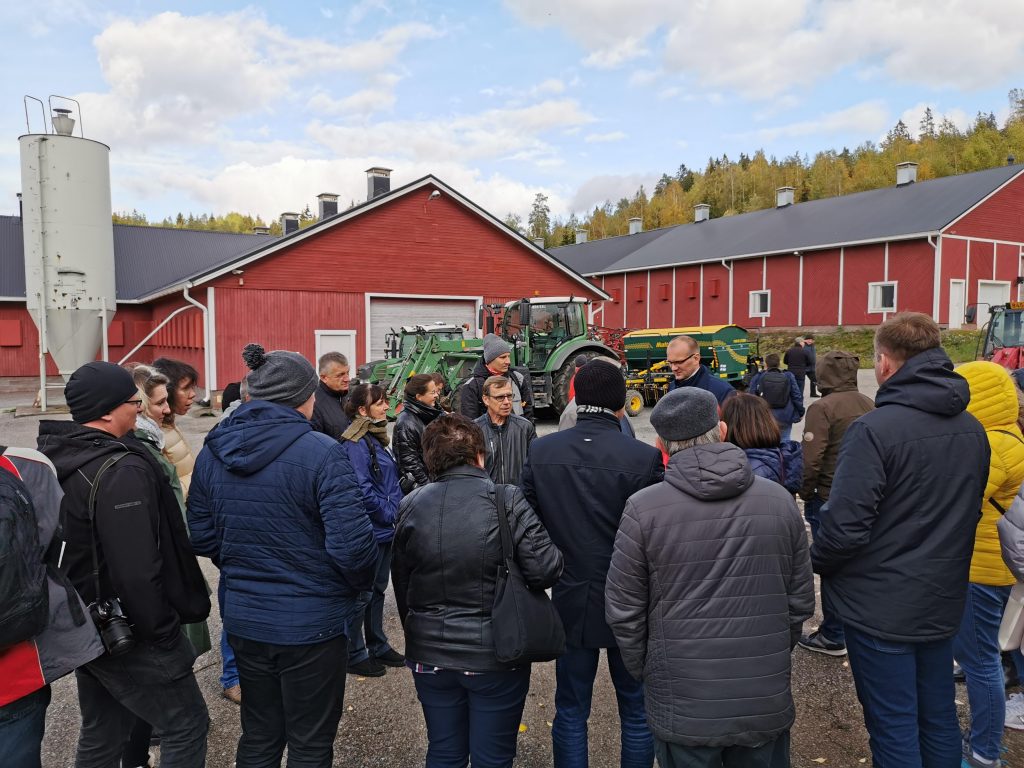 Contact
Ylhäinen farm, Sauvontie 108, 21510 Paimio, Finland
Elina Lindberg
tel. + 358 5o 34 36 411
elina(at)ylhaistentila.fi
www.ylhaistentila.fi
Facebook & Instagram @ylhaistentila